Incentive Program & Procedures
New Student Referral Incentive Program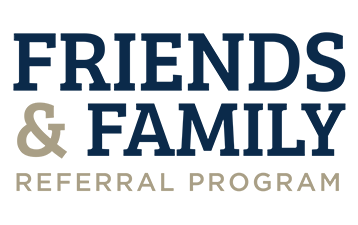 REFER A NEW FAMILY TO
ST. PAUL'S TK-8th SCHOOL & RECEIVE A
$200 SCRIP GIFT CARD
Description & Procedures
The New Student Referral Incentive Program awards a referring St. Paul's Lutheran School family with a $200 Scrip Gift Card for each new family that is referred to, enrolls in, and attends St. Paul's Lutheran TK-8th School.
The referral program is for parents or guardians who are paying tuition for enrolled students at St. Paul's Early Childcare Development Center – 8th grade. Students currently attending the St. Paul's ECDC are not eligible to be referred to kindergarten at theT K-8th Campus.  If you refer a new family to St. Paul's that leads to an enrollment for the 2023-24 year in grades TK-8th you will receive a $200 Scrip Gift Card on or by December 1, 2023.  If a new family starts at some point during the year the Scrip Gift Card will be given after completion of a full quarter at St. Paul's and both accounts must be in good standing.
When the new family enrolls, they must mention that they were referred to St. Paul's by you. 
We know that the best advertising is a good word from a trusted friend! Get rewarded for rewarding your friends with the good news about St. Paul's Lutheran School!