Merchant Contributions
Welcome to our Merchant Contributions page!
There are lots of ways you can help earn money for our school by doing things you are already doing, such as online shopping, dining out or visiting local merchants. Participating merchants will automatically contribute a percentage of each sale to our school and it is absolutely FREE to you.
If you know of another program that is not listed here, please contact our Merchant Contributions Coordinator, Marietta Durfee @ mdurf61@yahoo.com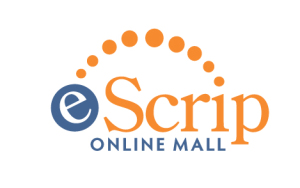 eScrip
An important tool we use is a company called eScrip. Their program acts as an interface between merchants and our school, so there is minimal paperwork required from our staff. Under the eScrip program you can shop online or eat at local restaurants and earn money for our school. Create an account at www.escrip.com and you can choose St. Paul's to be the recipient of the merchant contributions. Click on the links below for participating eScrip Merchants:
ONLINE SHOPPING!!
Click here to download the ForgetMeNot web application. Afterwards, whenever you go to a participating website, a link will automatically drop down on the upper left-hand corner of your screen. Click on it and then proceed to shop and checkout as you normally would.There are over 700 participating merchants! HOT TIP!!! Pay with your SCRIP cards and earn TWICE!
DINE AT LOCAL RESTAURANTS
Click here to register your credit and debit cards with eScrip. Dine at a participating restaurant and pay with one of those cards to earn contributions.
There are other merchants outside of the eScrip program who also provide contributions:

Help our school raise money all year long with Burgers for Better Schools
™
! It's free to join
and easy to participate. All you have to do is become a Red Robin Royalty member, select
our school, and Red Robin will donate 1% of all purchases you make at participating
locations. Learn more at

r
edrobin.com/betterschools
REGISTER YOUR RALPHS CARD
Go to www.Ralphs.com, click on Community, then click on Community Contributions to create an account or sign if you already have one. After you create an account, log in and navigate to your Account Summary where you can choose a recipient under the Community Rewards category. You can enter our organization number PP511 to choose St. Paul's to receive contributions when you shop.
Ralphs requires you to re-register every year starting September 1st, so even if you have registered in the past you need to re-register or we won't receive any contributions.
SIGN-UP for AMAZON SMILE
On your first visit to AmazonSmile (smile.amazon.com) you select a charitable organization to receive donations from eligible purchases before you begin shopping. After you select St. Paul's Lutheran Church, Orange, CA every eligible purchase will result in a 0.5% donation to St. Paul's.
FARMERS AND MERCHANTS BANK DONATION PROGRAM
St. Paul's is pleased to announce a partnership with Farmers & Merchants Bank. St. Paul's Church and School have entrusted our accounts with F&M Bank, and are pleased with the high level service and security they provide.
Farmers & Merchants will donate $300 to St. Paul's Lutheran School for each new Individual Checking Account established at their bank, and will make a $500 donation for each Joint Family or Business Account brought to the bank. Funds that are collected from this program will benefit the Event Center.
Program requirements are minimal, only a few additional services are required, and the account must be in good standing for 90 days.
Please open the below attachment if you would like more details, and to receive the code, which will ensure your gift is donated to St. Paul's.
Thank you for prayerfully considering participating in this program.
Your friends, neighbors and extended family can participate in these programs too - even if they are out of state!